De Kleine ondernemers regeling is bij ons van Toepassing. Bestellingen Boven 99 euro worden Gratis binnen Nederland verzonden, Afhalen In winkel Kerkrade Mogelijk op Tel: afspraak, Grotere Decoratiebeelden kunnen worden geleverd met Koerier Kosten 75 euro, Levering in overleg,

AANBIEDING
Categorie
ZOEKEN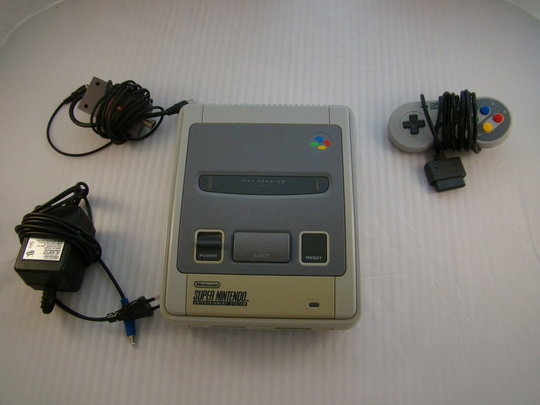 Super Nintendo S nes retro spel computer 16 Bit

Oude snes Retro spel computer uitgebracht tussen 1990 en 1993 in Noord Amerika en Europa.
Werd op de markt gebracht als Familie Computer, opvallend aan deze computer waren de controllers die voor het eerst 2 extra knoppen kreeg, die je in het spel Streetfighter van pas zouden komen.
Het werd een succesvolle opvolger van de Nes computer.

DE SUPERNINTENDO S NES WERD DE BEST VERKOCHTE COMPUTER.

En de Super Nintendo is tot op de dag van vandaag nog altijd en overal populair.

Bekende spelllen die werden uitgebracht zijn:

Castlevania Donkey kong illusion of Time Final Fantasy Megaman Metroid secret of mana streetfighter II en natuurlijk The Legend Of Zelda.

Van het Super Nintendo Entertainment systeem, of S nes hebben we diverse op voorraad de 16 Bit video game console.
Super Nintendo Entertainment systeem,

Adapter,

Controllers,

Antenne aansluiting,

A v Kabel,

Scope, of te wel light gun

Diverse spellen op voorraad.
Alles werkt uiteraard perfekt, zie foto
Laad meer
NIEUWS
SNEL ZOEKEN
KLANTEN
WINKELWAGEN
NIEUWSBRIEF
RSS FEED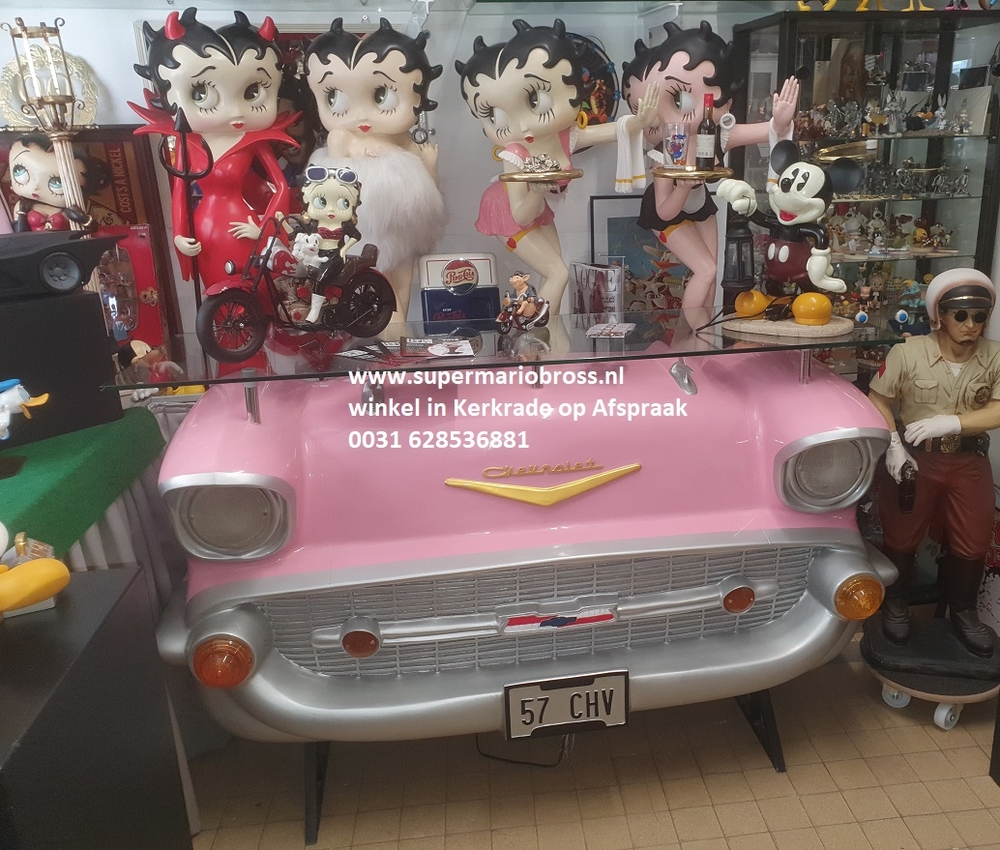 Deze website gebruikt cookies om het bezoek te meten, we slaan geen persoonlijke gegevens op.