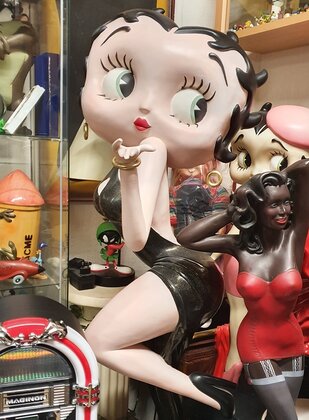 Betty Boop Kfs Collectible Statue Figurine Merchandise Used and New

In deze Categorie zijn alle Originele Betty Boop Artikelen Opgenomen, nieuw en gebruikt met en zonder de originele doos.

In this Categorie you find all the Betty Boop Figurines, New and Used with or without Box.

In diese kategorie findet mann alle Betty Boop Figuren Artikel, Neu und Gebraucht mit Karton order ohne original Karton

Dans cette catégorie sont tous les articles Betty Boop, les neufs et d'occasion avec ou sans la boite d'origine

In questa categoria sono tutti Betty Boop gli elementi, nuovi e usati con e senza l'imballo originale

En esta categoría son Betty Boop artículos, nuevos y usados con y sin la caja original

Betty Boop Figurine ..

BETTY BOOP Polyresin..

BETTY BOOP USED - Be..

Betty Boop Original ..

BETTY BOOP PHOTOFRAM..

Betty Boop Merchandi..